The Good Shepherd
May 02, 2021 | Jess Rainer
Passage: John 10:11-21
1) Jesus isn't going anywhere. (vs. 11-13) The Good Shepherd will do anything for His sheep, including sacrificing His life. Jesus is the Good Shepherd. Jesus isn't the hired hand. The hired hand has no real concern for the sheep. These were the Pharisees in Jesus' time. For us, these are false teachers who use the name of Jesus for personal means. Some of you have followed the hired hand before in life. They talk a good talk. They make some good promises. But in the end, they abandon you. If you are living in guilt and shame know that you can't scare away Jesus. Jesus already sacrificed His life for you. Why would you think that your life would scare Him away? Cling to the One who never leaves you.
2) Jesus wants you. (vs. 14-16) Feeling wanted is a powerful feeling. Jesus wants you. The Creator of the Universe wants you. Read Psalm 23 and be in awe at both the tenderness and strength of Jesus. He is the Good Shepherd out front leading His sheep with the staff. The sheep that He knows. The sheep that He loves. The sheep that He is leading to greener meadows and peaceful streams. Jesus wants more for you, not more from you. And because of that, we should want more of Jesus. Is Jesus guiding you or is religion driving you? God can't love you any more than He does right now. He showed the ultimate act of love on the cross and that same love still exists today.
3) Jesus is in complete control. (vs. 17-21) Sin and death had no authority to take the life of Jesus. Instead, Jesus willingly went to the cross for us. He voluntarily laid down His life and destroyed the wolves in our life in the process. Sin, death, and Satan have NO power over Jesus. We believe in and serve a God that is in complete control of every aspect of life. He not only voluntarily laid down His life, but He has the authority and power to take it up again. Cling to the One who never leaves you!
Enjoy the freedom of God's protection. Stop seeing the spiritual fences in your life as a hindrance. And stop trying to figure a way out.
You can stop and take a breath

You can stop the eternal worry of your life

You can finally let down and begin to live

There's so much freedom in the arms of Christ
The Good Shepherd has a place for you. He's waiting on you. He's already sacrificed Himself for you, now it's time to enjoy Him.
Series Information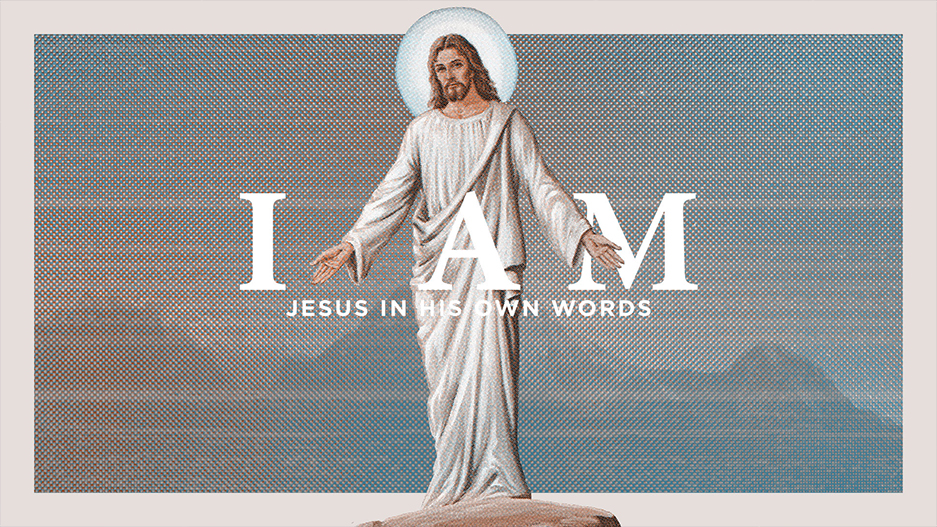 I AM: Jesus in His Own Words is a 7 part series looking at the 7 ways that Jesus described Himself. Do you know who Jesus is? You will never be at peace with who you are until you know Whose you are.