Christmas is for the Messy
December 25, 2022 | Jess Rainer
Passage: Luke 2:6-14
There are two types of Christmas morning people: Present Openers: Those who rip the paper to shreds and those who unfold the paper, and refold it so they can use it again next year. Present Watchers: Let the confetti rain down vs diving on the ground so the wrapping paper will go in the trash bag. For those who were doing snow angels in the wrapping paper on the floor this morning, I've got some good news for you: Christmas is for the messy.
Let's look at the day Jesus was born, and you'll see what I mean. Turn to Luke 2. We'll pick up the Christmas story in verse 6. 6 And while they were there, the time came for her baby to be born. 7 She gave birth to her firstborn son. She wrapped him snugly in strips of cloth and laid him in a manger, because there was no lodging available for them. That first Christmas, Mary gave birth to Jesus in the same room where the animals slept. I think it's safe to say a newborn baby, cows, and sheep all in the same room made for a not-so-clean Christmas.
Then there were the nearby shepherds. 8 That night there were shepherds staying in the fields nearby, guarding their flocks of sheep. Let's talk about the shepherds for a minute. Shepherds occupied the lowest class in Jewish society. The nature of their role prohibited them from being a part of the religious ceremonies, so they were looked down upon. Also, they were known for calling things that belonged to others, their own possessions. And typically, shepherds were quite unreliable. Which meant, their testimony was not even received in court. They weren't even supposed to be close to people. They were supposed to be in the wilderness. The reason that these shepherds were close is because it is thought that their flock were to be used for religious ceremonies. Now, for these particular shepherds, we don't know if all that was the case, but do we do know they came from a despised class. Everything about the lives of the shepherds was considered messy. And not only did the circumstances of the shepherd lives seem messy, but there is a moment when shepherds were emotionally a wreck. 9 Suddenly, an angel of the Lord appeared among them, and the radiance of the Lord's glory surrounded them. They were terrified, Everything about that first Christmas day was messy.

You have two young parents that are just trying to do the best they can. I'm sure they didn't envision the birth of their son to be watched by Suzy the Sheep. You have some shepherds who are considered outcasts who are just trying to make it. And those shepherds now terrified and scared about what is going to happen next in their life. For those who feel like everyone around you has it all together, but your life seems like a mess, cling to these next verses. 10 but the angel reassured them. "Don't be afraid!" he said. "I bring you good news that will bring great joy to all people. 11 The Savior—yes, the Messiah, the Lord—has been born today in Bethlehem, the city of David! 12 And you will recognize him by this sign: You will find a baby wrapped snugly in strips of cloth, lying in a manger." In the midst of the messy and unlikely, God uses two young parents and societal outcasts to bring the greatest news the world has ever heard. The news that our Savior was born.

God took the messy and used it for His glory. Christmas is about hope entering the world. Christmas is about hope entering your world. God can take your messy and turn it upside for His glory. And because of that, here is your challenge this Christmas day: Join the armies of heaven in praising God. Look at verses 13 and 14. 13 Suddenly, the angel was joined by a vast host of others—the armies of heaven—praising God and saying, 14 "Glory to God in highest heaven, and peace on earth to those with whom God is pleased." I want you to take a moment to praise God for taking away our spiritual messiness and putting hope in its place. If you need to, finish tying up those trash bags and breaking down the boxes. But let's all take a moment as a church family and join in with the angels in worship.
We are going to sing a song called "King of Kings," I want you to let the words of the song sink in.
In the darkness we were waiting.
Without hope without light.
Till from heaven You came running.
There was mercy in Your eyes.
To fulfil the law and prophets.
To a virgin came the Word.
From a throne of endless glory.
To a cradle in the dirt.

No matter how messy life can feel, we know that Jesus step down from His throne into humanity so that we may have hope. Let's all give glory to God who gave us the greatest gift of hope.
Series Information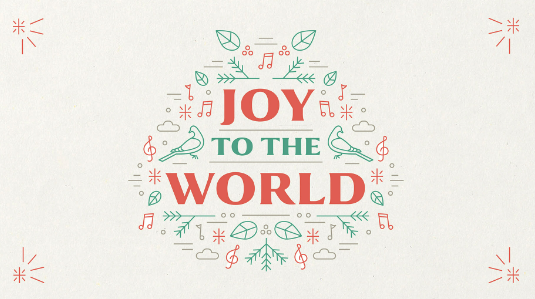 Special series for Christmas 2022 and New Years Day Jan 1, 2023.