Awaken Weekend: Women's Conference
Friday, September 22, 2023, 6:30 PM - Saturday, September 23, 2023, 3:15 PM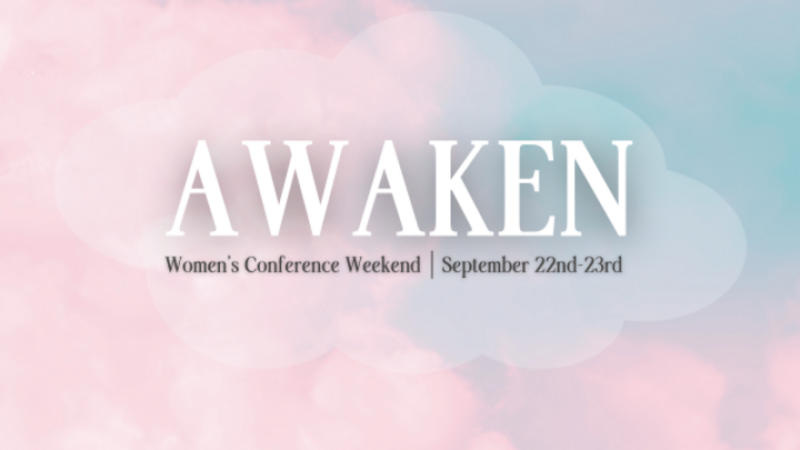 Register now for the women's Awaken Weekend. We'll watch some of the best conference videos available for Christian women today, share meals, and enjoy fun activities together! All in a come and go format that allows you to pop in and out as your busy weekend allows.

Friday, September 22nd- 6:30 p.m. to 9 p.m.
Saturday, September 23rd- 9:30 a.m. to 3:15 p.m.

Includes dinner Friday night & breakfast and lunch on Saturday.

$30/person or $25 if you register before August 1st.