Round Robin Dinner
Saturday, June 03, 2023, 6:00 PM - 8:30 PM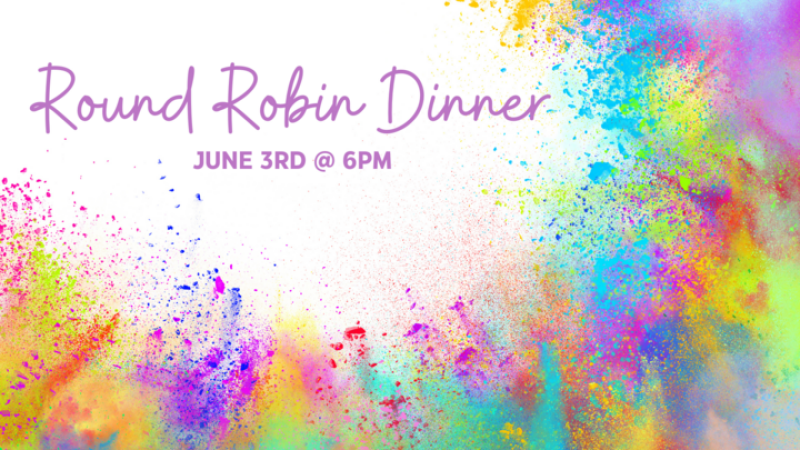 Make a reservation to dine thru the color wheel at TCSH's Round Robin Dinner!

Begin the evening meal as a group, then travel the building, one color-themed room at a time, dining with different people each time.

Be inspired by colorful food, friendly faces, and specially chosen scriptures that will captivate your heart and remind you of the glory of our Creator!