The Way, the Truth, and the Life
May 16, 2021 | Jess Rainer
Passage: John
We find peace when we trust Jesus is who He says He is.
1) Our peace now comes from our future with Jesus. (vs. 13:36 – 14:1) The disciples had every reason to panic; every reason to let their hearts be troubled. Jesus knows all this, but what does He tell them? Don't let your hearts be troubled. Trust in God and in me. If Jesus tells His disciples not to be troubled as He's about to take on the wrath of God, then we can trust Jesus to give us peace in the troubles of our life. Panic is our culture's new drug. Our goal is to let Jesus replace our panic with His peace because we can trust Him.
2) Jesus has room for you and Jesus has a room just for you. (vs. 14:2) Jesus had a purpose in leaving. He's going to prepare a place for us in the Father's house in heaven for all eternity. What Jesus tells His disciples and us is that heaven will never run out of space. There is always room. But it gets better. Not only is there room, but there is a room just for you. We find peace when we trust Jesus has prepared heaven for us.
3) We don't just get heaven, we get heaven with Jesus. (vs. 14:3) Jesus still had to go to the cross. Jesus still had to conquer sin, death, and Satan. Jesus still had to ascend to heaven. But it's done now. And Jesus is coming back. Jesus will come and get us. But where does He take us? That's not the right question. What does He say next? "So that you will always be with me where I am." Heaven isn't just about where, it's also about Who? Jesus promises us that we get Him! We get Jesus for all eternity.
4) Jesus made a way to Him now. (vs. 14:4-11) Let's be honest – sometimes these future promises seem far away. Jesus knows our heartaches we have now. He knows the pain you have – the worries you have – the fears you have – the loneliness you have. There's something for those now: Jesus made a way to Him now. Jesus is with us now in the Holy Spirit. If you miss who Jesus is – as the way, the truth, and the life – as the One who gave us the Spirit Christ – you miss who you are. The Holy Spirit inside of you changes everything. Jesus changes everything.
Everything hinges on believing who Jesus says He is: Your trust in Him. Your peace now. Your peace later. Your peace for all eternity.
Take hold of the peace knowing that Jesus is the only way. Trust who He says He is. It will change your life and your eternity.
Series Information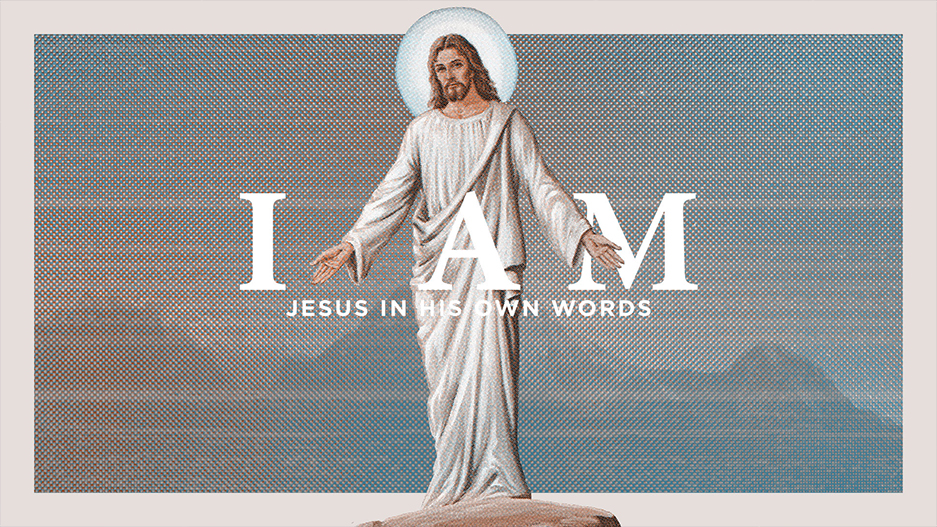 I AM: Jesus in His Own Words is a 7 part series looking at the 7 ways that Jesus described Himself. Do you know who Jesus is? You will never be at peace with who you are until you know Whose you are.