The Resurrection and the Life
May 09, 2021 | Jess Rainer
Passage: John 11:17-43
1) Jesus always has a purpose. (vs. 1-17) In the first 6 verses, we learn how the Holy Spirit spoke through John, the writer of this gospel, in 3 major pieces: death, love and glory. There is a clear purpose to what Jesus is doing. Jesus let Lazarus die because He loved Lazarus, Martha, and Mary. Allowing Lazarus to die does not seem like love. All of their hope had rested in Jesus arriving in time to heal Lazarus before he died. For the disciples, Jesus wanted to intensify their faith. Jesus knew it wasn't Lazarus' time to die, but the disciples didn't. And because of that, Jesus was going to raise Lazarus from the dead in order that their belief in Him would strengthen. Jesus wanted them to learn to put their hope in Him so they would know the spiritual life that comes after physical death. But He also had a bigger purpose from v9-10. In short, Jesus is saying that He is still in the time period where God has anointed Him to live. The night will come and so will His death. But right now, it's not time for Jesus to die. Jesus is also teaching the disciples that God is up to something much bigger than what they thought. Jesus always has a purpose, even when you can't see it.
2) Jesus always meets you where you need to be met. (vs. 18-35) Look at how Jesus met Martha and Mary. They each said the exact same phrase: "Lord, if only you had been here, my brother would not have died." But Jesus met them with 2 completely different ways. God knows each one of us intimately, when you have these types of intersections in life, God will meet you exactly how you need to be met. Why? Because He loves you. And you can trust His love. And the truth is this: the pain, sickness, and death we see in this life is not the final word. It all ends with Jesus. It all ended with Jesus on the cross. In Jesus, we are promised eternal life. Jesus met Martha with truth that deals with the head, but the pain we feel exists in the heart and that is where He met Mary.
3) Jesus always deserves glory. (vs. 36-44) Jesus is deeply moved. The Greek word used here means "bellowing with anger". Why? The first reason that Jesus wept was to enter grief with Mary. The second reason is that Jesus is completely overwhelmed with the effects of sin on humanity. He's heartbroken over the professional mourners' motives with Mary. He's heartbroken of the pain that Mary and Martha are feeling. He's heartbroken over death and knew it was never meant to be this way. God was to walk with humanity. But sin has created the chasm. Jesus hates the sin and sickness more than you do. So, in this moment, Jesus, overwhelmed with these emotions as he enters into a spiritual battle with death and he's snorting in anger! Where people were expecting the stench of death, they instead saw God's glory on display. That's whole point of this miracle. He is showing them the glory of God. He is showing them that He is the Resurrection and the Life. Jesus always deserves glory because He has forever resurrected our spiritual lives. It's our calling to give God glory in all seasons of life because He has a bigger purpose.
Series Information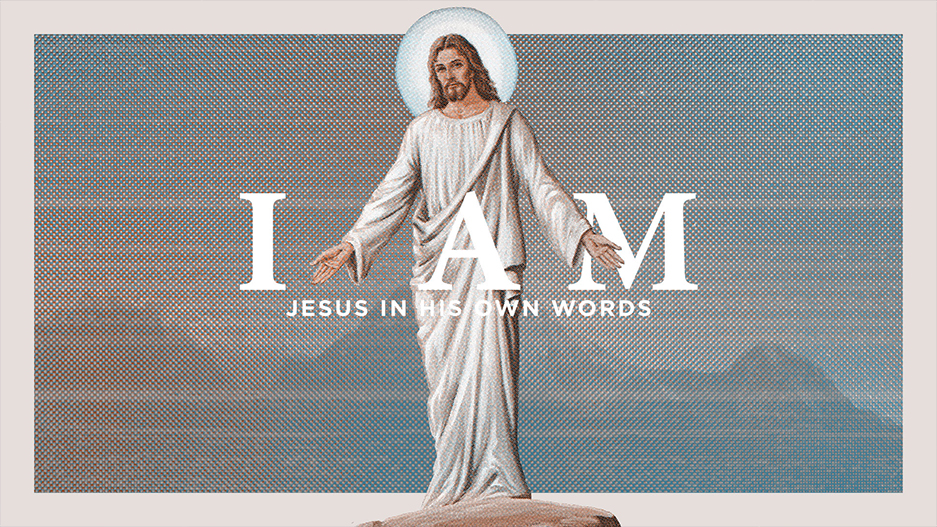 I AM: Jesus in His Own Words is a 7 part series looking at the 7 ways that Jesus described Himself. Do you know who Jesus is? You will never be at peace with who you are until you know Whose you are.