The Light of the World
April 18, 2021 | Brian Loper
Passage: John 8:12
1) Jesus is the light of the world and because He is the light, the world has no other light than Jesus. There is darkness in this world. So it is Jesus or darkness. We have been scrambling around for generations trying to find alternative light to manufacture light and all this has done is push us further from true light. If I can just be happy, make more money, listen to a better self-help coach or read one more best seller on how to fix my life…but there is no third alternative. No other true light apart from Jesus.
2) It means that all the world, everyone in it needs Jesus as their light. We need to foster relationships and build trust with others. As we continue to build relationships, we are able to share our faith. Through relationships we earn the right to share the light of Christ.
3) It means that the world was made for this light. This is not a foreign light. This is the light of the owner of the world. When this light comes, it not only makes sin plain as foreign and ugly, but it also makes everything good in the world shine with its full and true beauty. This world was made to be illumined by this light. This light of Christ was made for this world.
4) You are the light of the world (Matt. 5:14-16) Louie Giglio once talked about the moon – the moon is a rock it has no light of its own but when the sun shines on it, it can light up the night sky. People are a lot like the Moon. Just as the Sun's light reflects into the darkness when the Moon is in just the right place, God's light also reflects into this world's sin-filled darkness when you are in the right place. Being in the right place means following Jesus. When you follow Jesus, you reflect His light — His love, goodness, grace, kindness, and power — into the lives of those around you. You shine simply by staying close to Him, the Light of the World!
Series Information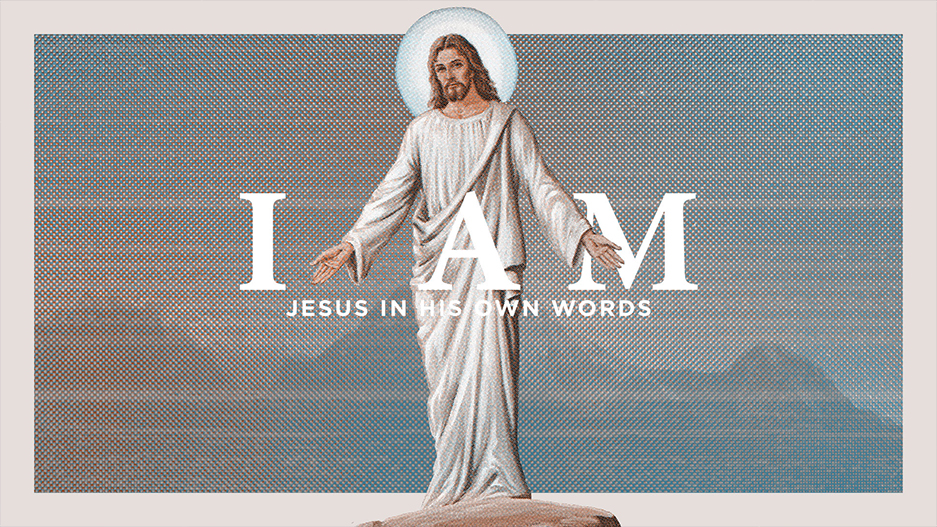 I AM: Jesus in His Own Words is a 7 part series looking at the 7 ways that Jesus described Himself. Do you know who Jesus is? You will never be at peace with who you are until you know Whose you are.