The Gate
April 25, 2021 | Jess Rainer
Passage: John 10:1-10
1) Listen to the One who cares about your life. (vs. 1-5) In Jesus, we have a place of refuge, of care, of protection. In Jesus, we have a place where we can rest well because He Himself is the gate. When you know the heart of Jesus, you should want to listen to the voice of Jesus. Delight in the voice of the Lord because He's the One who cares for you.
2) Listen to the One who provides you a way to life. (vs. 6-8) Jesus is the gate – the door – to spiritual life. The only way to life is through Him. The only way to eternal life is through Jesus. Look at your salvation through the eyes of God rather than your own perspective. Marvel at the fact that you have a way – the way God chose – to eternal life. Give Him glory for loving you so much that He wanted you to have eternal life.
3) Listen to the One who gives you a satisfying life. (vs. 9-10) Jesus will save us from what destroys us. He keeps us safe. But we weren't created to be safe, we were created to live. What Jesus gives us is life to the fullest: Abundant life, Purposeful life, Satisfying life. The world will provide a momentary feeling of ecstasy, but Jesus, what He gives never fades.
"Regardless of what happened yesterday, if you stick with the Lord today, your yesterday doesn't have to control your tomorrow." -- Tony Evans, No More Excuses
Series Information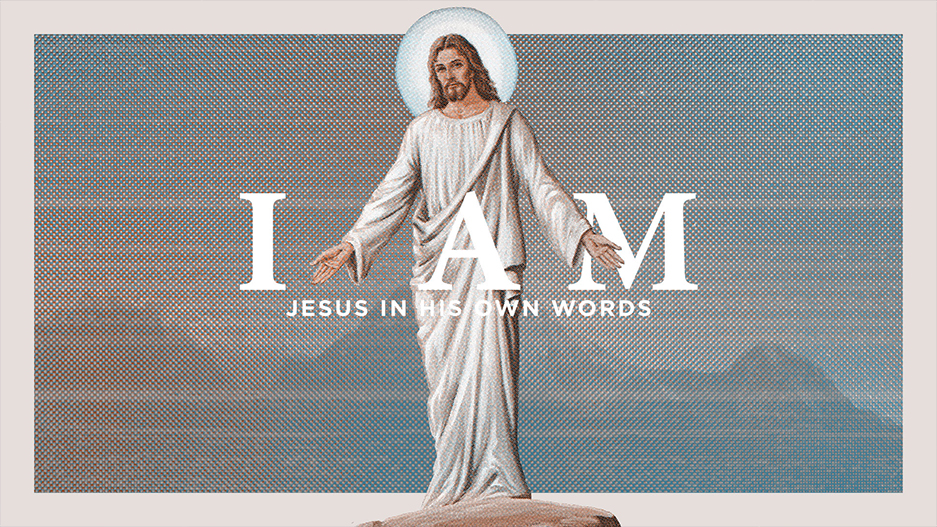 I AM: Jesus in His Own Words is a 7 part series looking at the 7 ways that Jesus described Himself. Do you know who Jesus is? You will never be at peace with who you are until you know Whose you are.