Refined and Free
June 20, 2021 | Jess Rainer
Passage: Malachi 2:17-3:12
1) God is committed to you. (vs. 3:6-12) God Himself never changes. The fancy word for this is "immutability." The Immutability of God is an attribute that God is will never change His character, His attributes, His love – it will always stay the same. God's promises never change - when God says He is going to do something, it will happen. When we let our fresh faith stand strong, we give glory to God.
2) A fresh faith is a refined faith. (vs. 2:17 – 3:5) Removing the hidden sin your life hurts deeply because you are not only exposing it, but removing it. You can trust the Refiner's fire because the Refiner never changes. James 1: 2-4 2 Count it all joy, my brothers, when you meet trials of various kinds, 3 for you know that the testing of your faith produces steadfastness. 4 And let steadfastness have its full effect, that you may be perfect and complete, lacking in nothing.
3) A fresh faith is a free faith. (vs. 4:1-2) God doesn't work in our lives for us to return to the same place we were before. Why would anyone go through a refining fire only to go back to the same place they were before? Once we break from those shackles we had, God has so much more in store.
Quote: When you open your eyes to the glory of the name of the mighty God and set yourself to love him above all else, you will go forth leaping with the freedom of a newborn calf. Free from the love of money; free from marital faithlessness; free to lift your hands in praise to the Savior; free to discover the thrill of godliness and love; free to decrease that Christ might increase and that God might be all in all." – John Piper
When you know that God is always there for you, you trust in Him always.
Series Information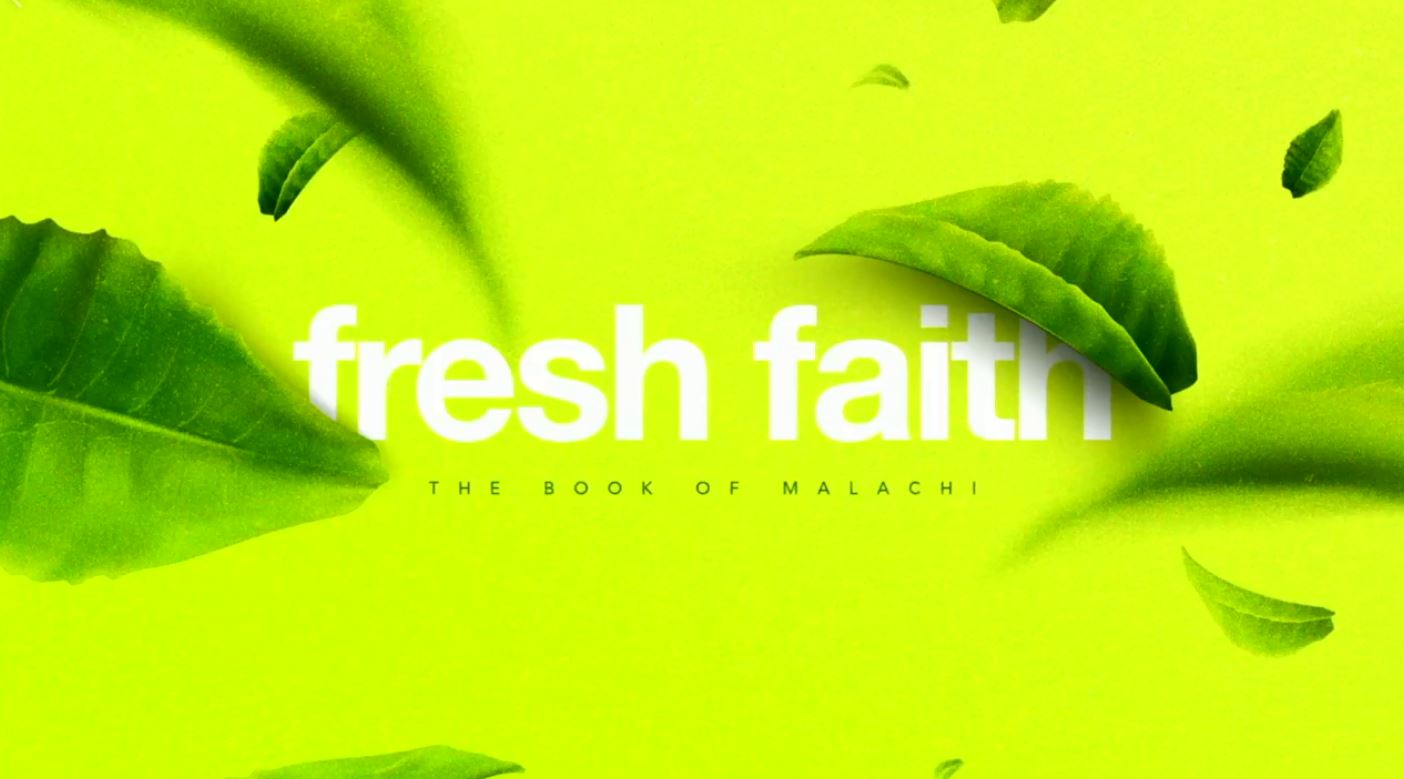 We are going to step into the book of Malachi for the next 4 weeks. God has a message for His people. God is going to tell him that He loves them and that He will always love them. This is still true today. Series Emphasis: Your faith grows when you love what God loves.