Grace is Here
December 24, 2021 | Jess Rainer
Passage: Matthew 1:18-25
Tonight, we look at that moment when grace – God's gift to us – entered into humanity. Trust the grace that is here today for you.
1) Trust the grace that came to save you. (vs. 18-22) Joseph is told by God three amazing things about this baby:
Her conception is by the Holy Spirit (vs. 20)

Mary is still of standout character – it's one of the reasons she is chosen to carry Jesus
Don't miss this point Matthew is emphasizing – the miracle is not in the birth, but in the conception
From what we know, the actual birth of Christ was a normal birth, but it was the conception that was the miracle
Our God is a miracle-producing God!

He will save His people from their sins (vs. 21)

Here's the reason we celebrate Christmas – Jesus came as a part of God's redemptive plan to save the world from our sins
Our God is a people-redeeming God!

To fulfill what was spoken by the Lord (vs. 22)

Throughout the Old Testament, we see that God promised to save His people
And here God is telling Joseph that He is keeping His promise from Isaiah 7:14
Our God is a promise-keeping God!
Joseph was told that this baby was coming to save him. God told Joseph to trust this gift of grace. This Christmas, I want you to do the same. Trust the grace that came to save you.
2) Trust the grace that came to be with you. (vs. 23-25) There are two names given to the son of God. "Jesus" means "God saves." "Immanuel" means "God with us." The name Jesus tells us what He came to do. The name Immanuel tells us who Jesus is. Jesus came to not only save us, but to remain with us. Our God is ever-present God!
Think about this for a minute, Christmas is about God being present with us:
While God's glory is far above us, in His grace, He is near to us
The God who spoke creation into existence is near to you
The God who controls the moon, the stars, the galaxies is near to you
The God who knows the number of grains of sand on the beach is near to you
The God who has always been and will always be is near to you
Trust the grace that came to be with you.
Take a moment to trust that redeeming grace. That redeeming grace that arrived at Christmas and would ultimately be accomplished on Easter. Trust God. Trust His grace. Trust His grace, that is here today, for you.
Series Information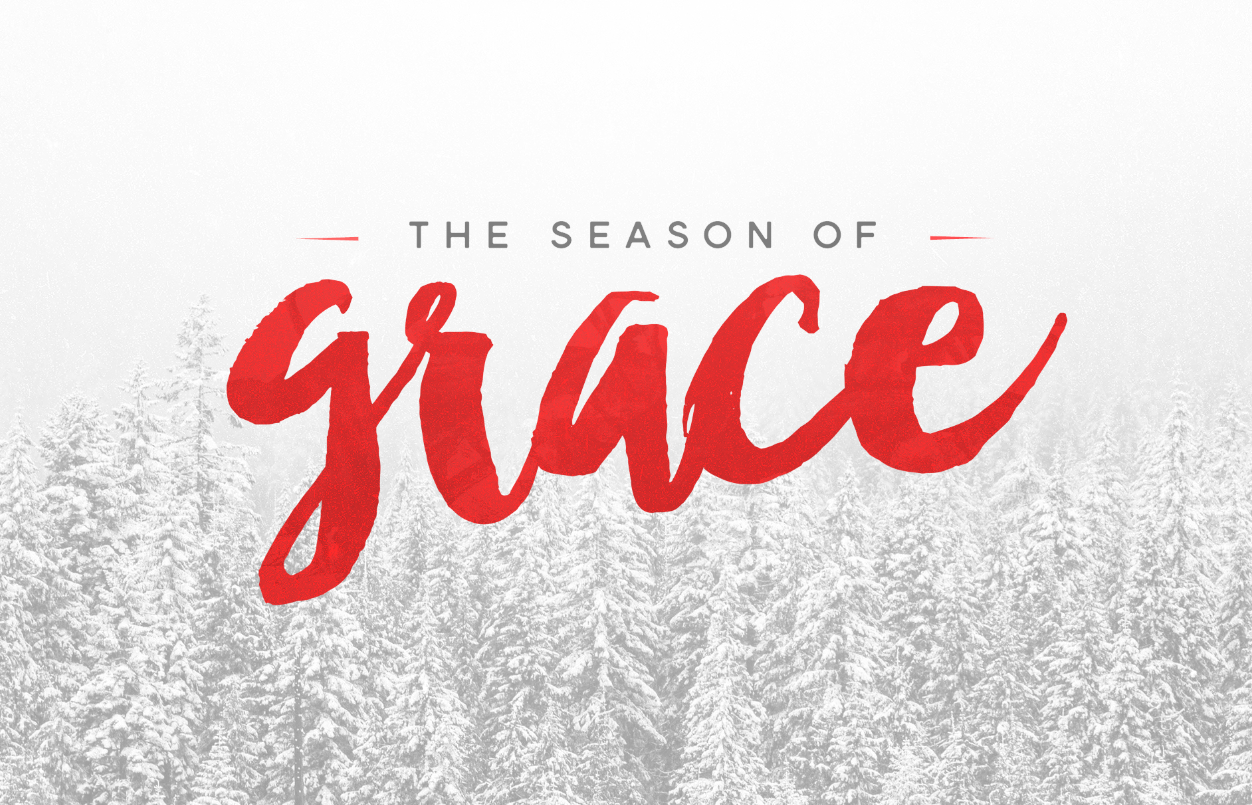 Christmas reminds us of the incredible grace God offers through his son Jesus. This story of redemption began long before that starry night in Bethlehem. Through this series, we will understand that: 1) We all need a savior; 2) Our savior came for everyone; 3) Our savior lived a life of humility, offering us grace through his death and resurrection.