Follow Jesus
January 09, 2022 | Jess Rainer
Passage: Matthew 4:12-22
Let's look today at when Jesus calls the first disciples and we'll see their only plan was to follow Jesus. Your plan is to follow Jesus.
1) Jesus is the light of the world. (vs. 12-18) When we get to this point in Matthew 4, Jesus is now called the light of the world. We are called to follow the light of the world. If you struggle with the idea of following Jesus, you must first start with who He is. If you have forgotten why you follow Jesus, then go back and rediscover who He is. Jesus is the light of the world. Jesus is the hope for the world. If there is anyone who we should drop our nets for and follow, it's Jesus.
2) Jesus chose you. (vs. 19a, 18, 21) Peter, Andrew, James and John - Jesus called out to them! Jesus chose them. And Jesus chose you! When you have lost all confidence, remember that Jesus choose you. When you feel like you can't follow Jesus, remember that He wants you. Jesus wants your availability before your ability. Jesus – the light of the world – chose you for you. Follow the One who chose you!
3) Soak in Jesus. (vs.19b) The command from Jesus to is come and behold Him. To come and become like Him. Soak in Jesus every moment you can. This year, take in Jesus. Soak Him in. Behold Him. Become like Him. When you become more like Jesus, you begin to see the world in a different way. You realize the infinite worth of Jesus and you're willing to do whatever it takes to follow Him.
4) Be ready to leave it all behind for Jesus. (vs. 20-22) Our calling is to be ready to make big choices for Jesus. Following Jesus doesn't mean you are going to lose your father and mother, but you might have to make some dramatic decisions with your relationship. Everything we have belongs to Jesus – and at times in life – we may have to give something up for Him.
5) Do something for Jesus. (vs. 19c) Jesus' plan to share His hope with the world begins and ends with people. Jesus' plan for the world begins and ends with you. You are God's plan, so do something for Jesus. I could give you a list of 100 things what you could do, but at this point, just do something for Jesus. Pick one thing and do it. If you need one thing, I'm going to give it to you.
Your plan A is to follow Jesus. Jump in and go! Soak in Jesus!
Series Information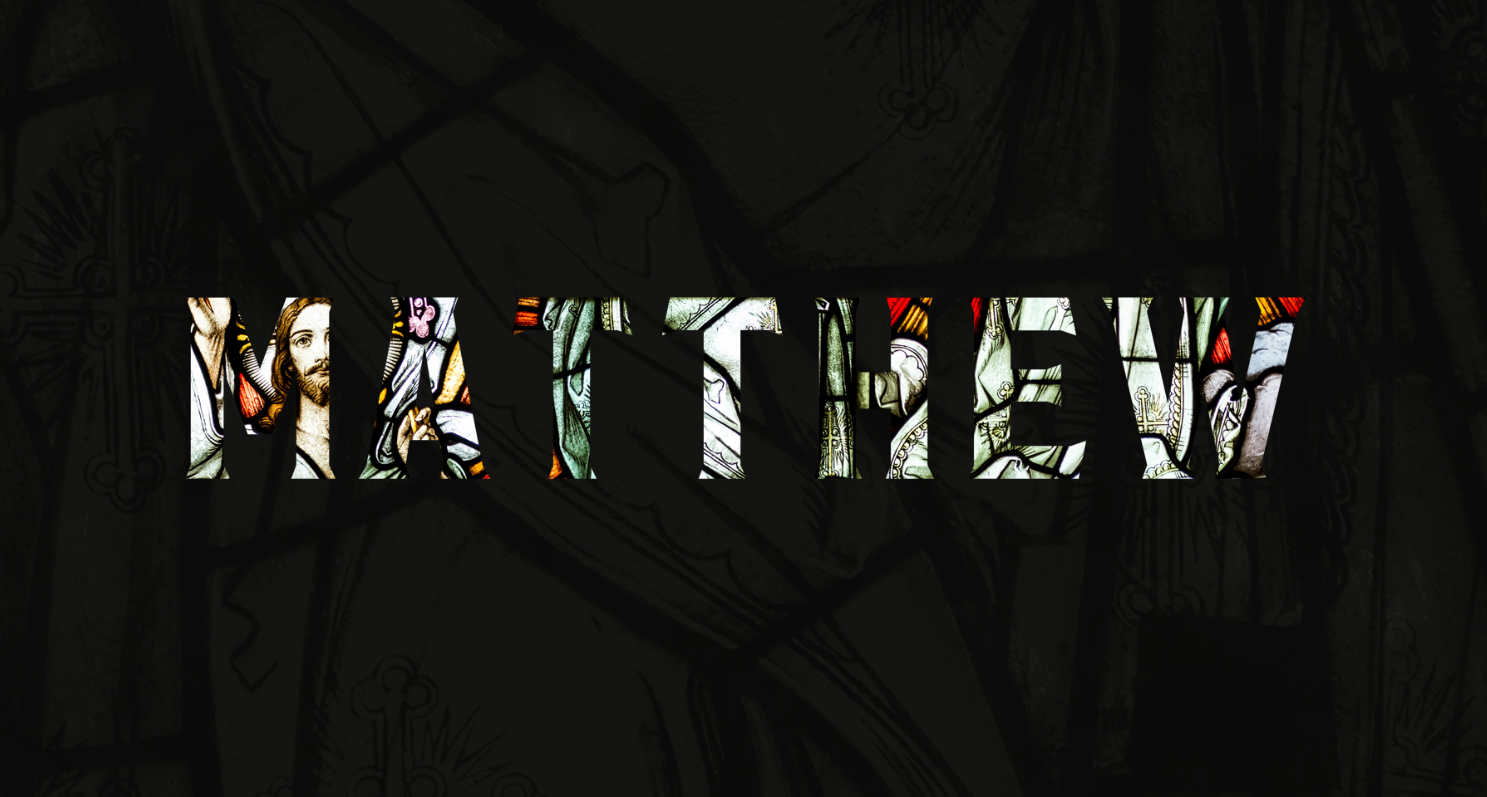 This sermon series will a year long journey through the book of Matthew in 2022. These messages will examine the broader themes in Matthew like God's character, Jesus as the fulfillment of the Old Testament's promises for a Messiah, and the importance of internal integrity over external behavior. It lays out practical application points like the need for salvation, baptism, and repentance. It also provides answers to the question "Who is Jesus?". It invites you to recognize Jesus as God's Son and to receive him as Lord of your lives. This sermon series provides the groundwork for a clear explanation of the Gospel.