Starting Point Class
First Sunday of the month, 12:00 PM - 12:30 PM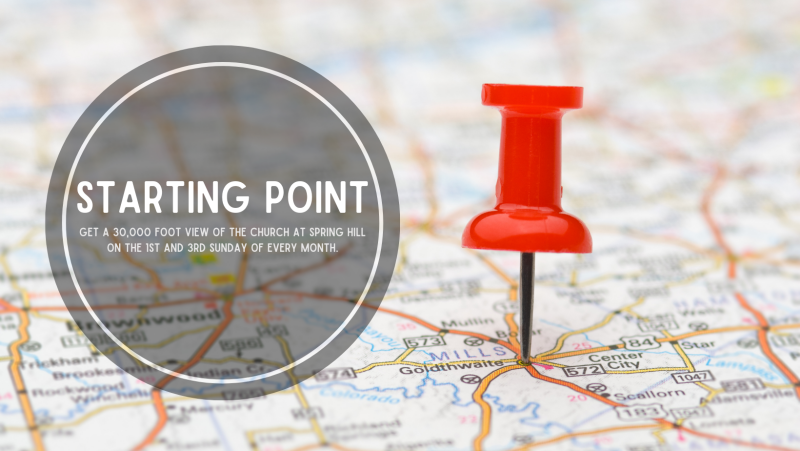 Are you curious what it means to be a part of The Church at Spring Hill? Do you have some questions about the church? Would you like a 30,000 foot view of what God is up at TCSH?
Take the first step and attend our Starting Point Class!
Offered every month, Starting Point takes places immediately after the 10:30am worship service. The class typically takes about 30 minutes.
Children are welcome to attend with you.
No RSVP needed. Just show up!